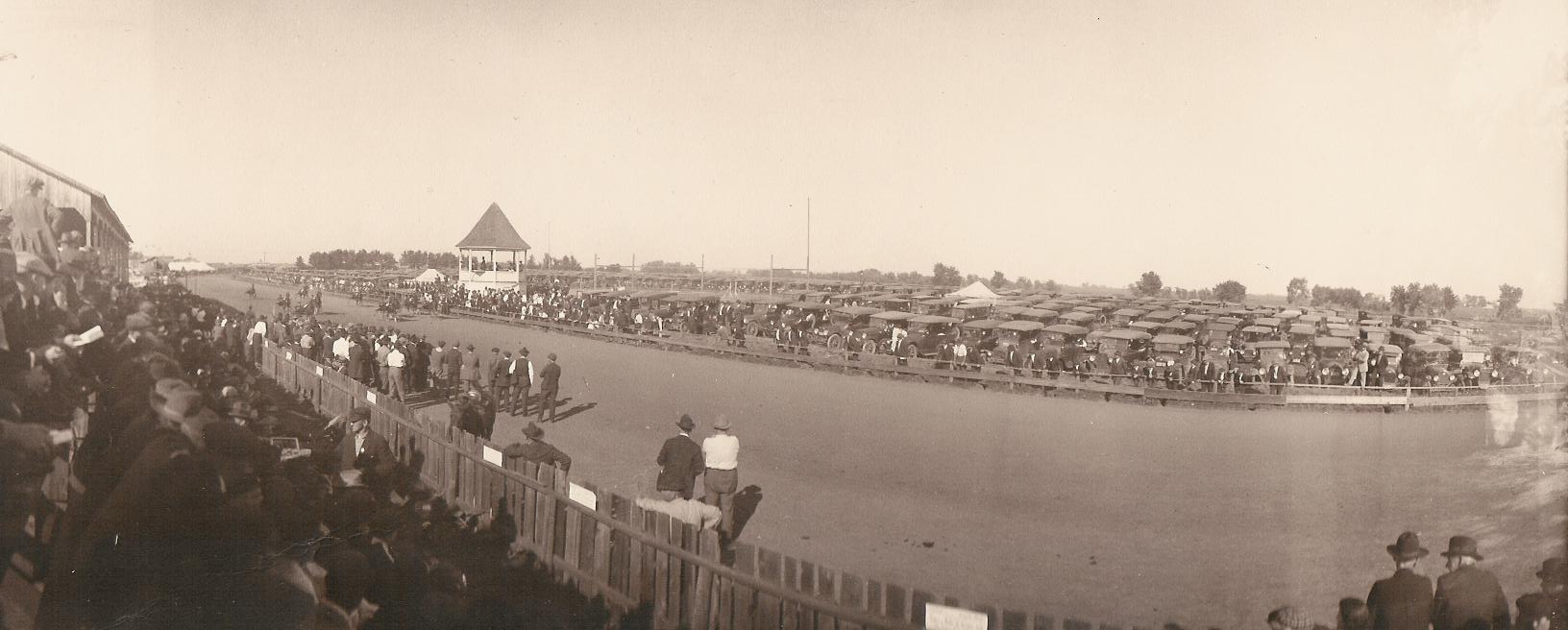 July 4, 1912
The old bandstand was taken from the park to the fairgrounds in 1909. It was mentioned that autos
came from cities 45 to 50 miles away for a big race meet on this day.
TRI COUNTY FAIR ASSOCIATION, INC.
Twenty acres were leased in 1873 and called The Mendota Driving Park. A few years later S. Lee and a Mr. Newport
bought these twenty acres and raced until 1882. Idle for a few more years and then the Union Agricultural Fair was organized.
These were hard times but they held fairs and horse racing until 1906, then the Little Grand Circuit held race meets during the summer.
Some of the best trotters and pacers were at this track but bad weather and high operating cost made them give up after several years.
The grounds lay idle until 1915 when the Mendota Agricultural Fair was organized and held tent fairs for three years.
In 1921, a group bought ten more acres and the Floral Hall, Cattle Barn, and Comfort Station were built. This lasted for six years.
Once again the grounds lay idle. (Sheep grazed on the property)
In 1939, The Lions leased the grounds and cleaned it up and once again held fairs until 1942 when World War II stopped fairs.
In 1945, the note holder decided to sell the grounds. A group formed the Tri County Fair Association. Lester Oester, Gilbert Truckenbrod,
Harold Sonntag, and Paul Stenger were the first officers. The first fair was held in 1946.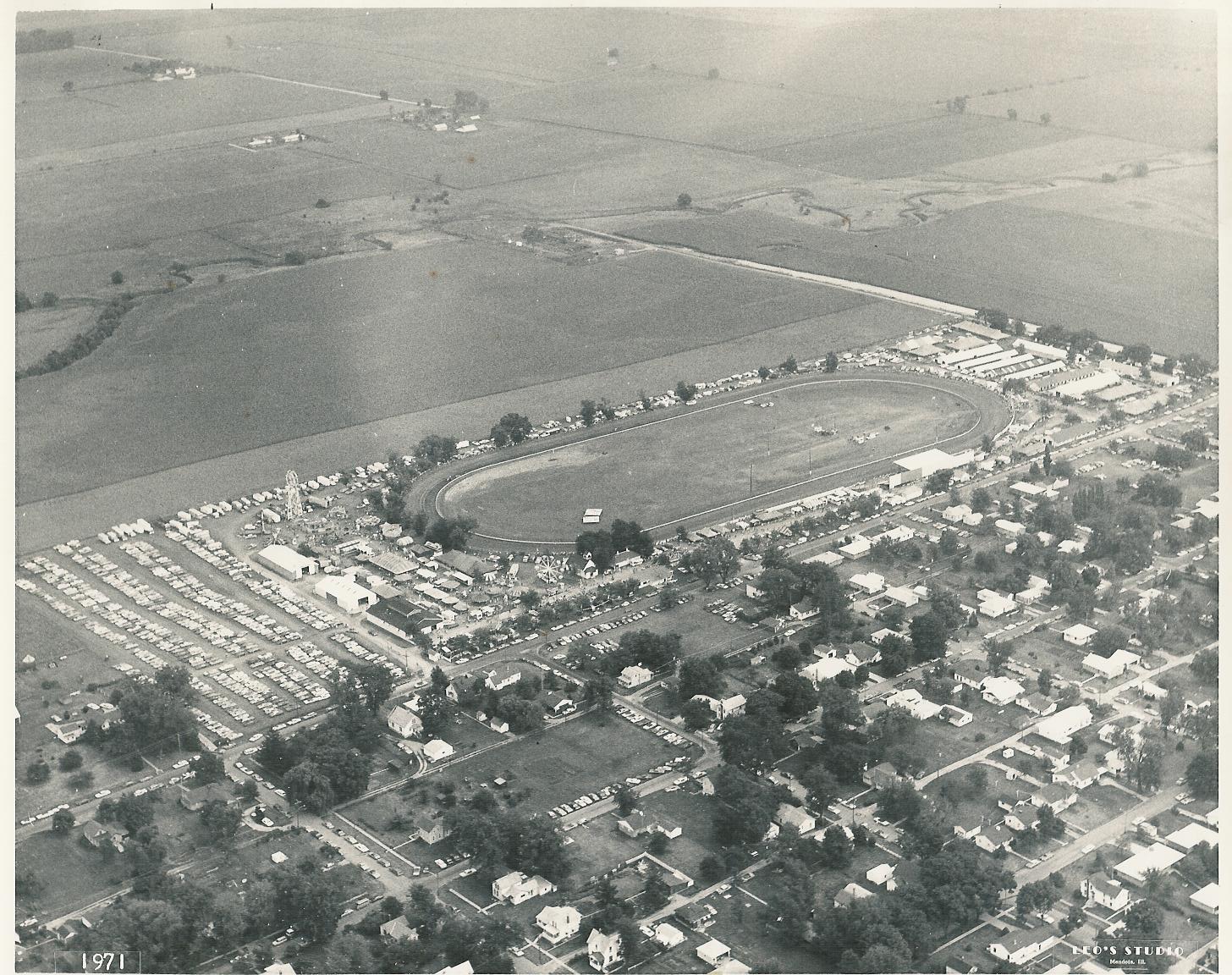 Arial view of the fairgrounds in 1971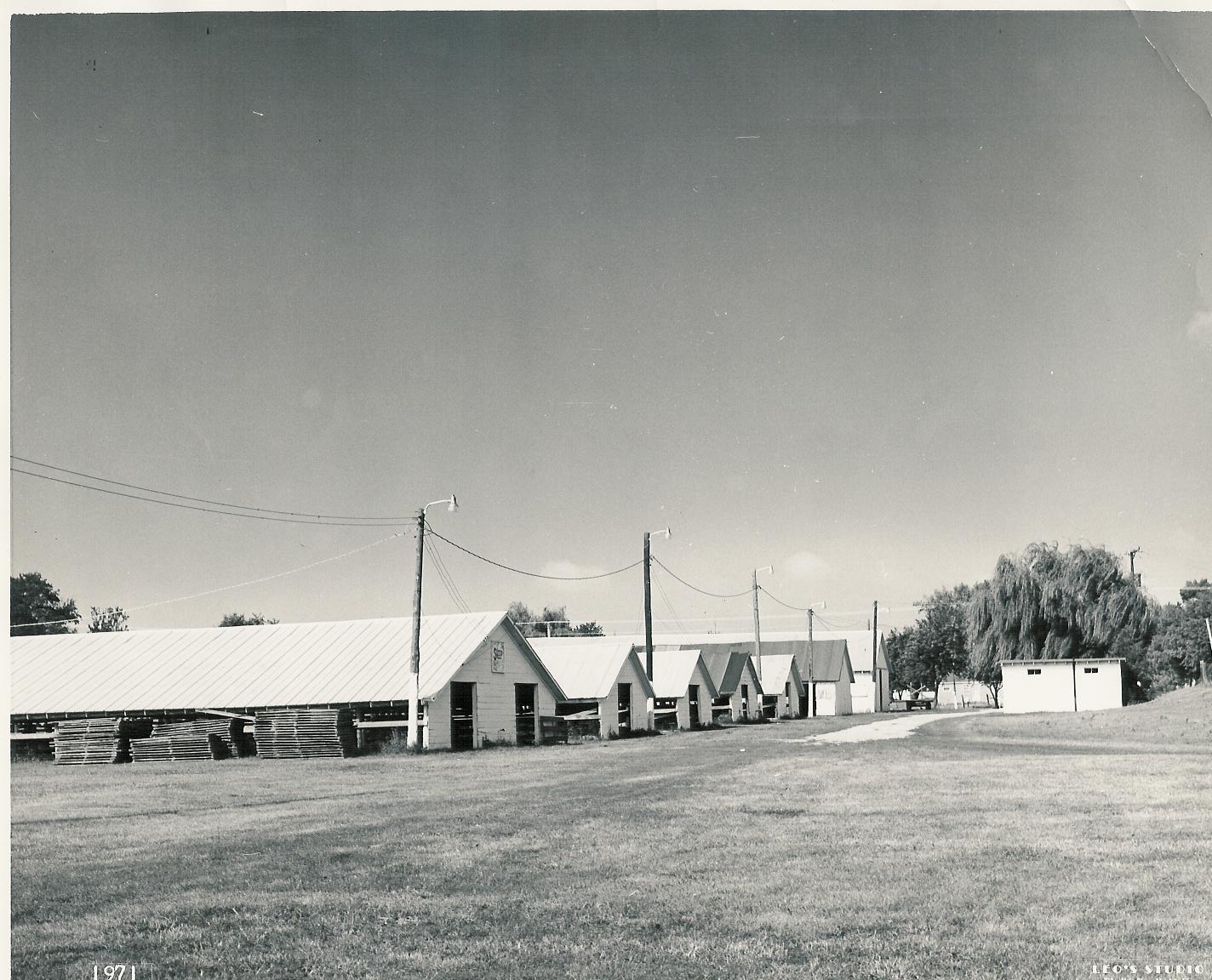 The livestock barns in 1971